Çanakkale Martyrs' Memorial
Çanakkale Martyrs' Monument is washed with an extraordinary potpourri consisting of breathtaking LED lights. The monument was built in memory of the Battle of Çanakkale, which took place during the World War I. It is one of Turkey's most important monuments.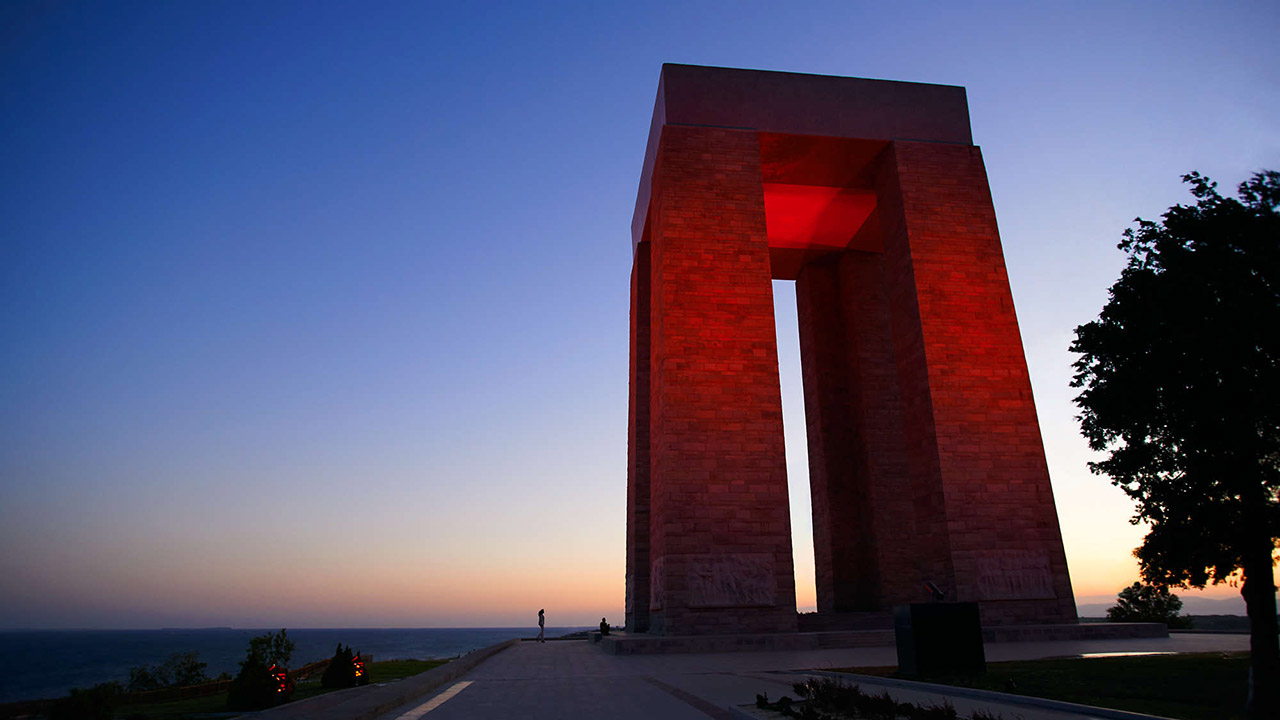 The monument, which was once entrusted to history and known as "martyrdom", came to life again with its innovative lighting plan.